Contact us by phone, email or by using the contact form below. Additionally, check availability for your date and book automatically on-line through our website. At Charleston Party Booth, we are here to answer any questions, make the rental process simple and help you create an unforgettable event!
Mandy
I love it! I love it! I love it! Charleston Party Booth was definitely the hit our of wedding! Everyone is still talking about the photo booth. We spent 2 days of our honeymoon looking at all the candid pictures of our guests and lol…..it was a blast! Cathy and her staff at CPB were super friendly and knowledgeable, it was a comfortable and professional experience from start to finish for both of us. We wanted a wedding reception that everyone would remember and Charleston Photo Booth made that possible for us. No wedding is complete without a photo booth from CPB!
Mandy
Dana
Want to add something creative, fun, and exciting to your wedding reception? – Rent The Charleston Party Booth! You will not be disappointed! This company was recommended to my sister for her wedding reception and photo booth stole the show at the reception and made my sister's wedding even more special. They opted for the scrapbook and loved it. The guests had a blast and are still raving about it. The props were awesome and added to all the dress up fun! Communication with the company's owners was easy and they were professional and friendly. This capped off a wonderful wedding reception for my sister and her new husband! The photo booth was a huge hit and I highly recommend The Charleston Party Booth!
Dana
Sarah
The attendant was extremely patient with the children who were using the photo booth constantly. He was wonderful. The print quality is fantastic and we did half of the night in color and half of the night in black and white. The props available were so fun. Great company to work with!
Sarah
Christine
I'm glad my mother talked us into having a photobooth for our reception because it was a smash hit! Our guests had so much fun taking photos. The attendant was great at getting people to add their photos to and sign the guestbook and was patient when some of our rowdier guests stormed the booth. Thank you so much for providing a wonderful touch to our reception!
Christine
Kim C.
Charleston party booth was on time for setup and take  down and even made sure my photos strips were perfect before the final print, even with all the changes made. They knew exactly what I wanted and made it happen. We had so much fun in that booth! Thanks CPB.
Kim C.
Emily J
Great photos! So fun!
They were very responsive and accommodating for an event at pavilion on folly beach. They were early to set up and the attendant who was there was so nice! Pictures were great and everyone had a great time! Plus the price was great!!
Emily J
Perfect Touch
Perfect Touch
If you are looking for that perfect added touch to your wedding, this is definitely it! All of our guest loved getting in the booth and having fun with the props.
Brittany
Love Charleston Party Booth!
Our wedding guests' loved the Charleston Party Booth we rented for our wedding! They were wonderful to work with and we were 100% satisfied. The additional photos of our guests having fun at our wedding were priceless! Thank You, Abby C.
Jess
Charleston Party Booth was an excellent selection for our photo booth. They were very flexible with times to get the most out of it. Everyone thouroughly enjoyed the props and we love our guest book created from this. Very professional and easy to work with. I would definitely recommend them to anyone!
Jess
Janel D.
We had the photo booth for our rehearsal dinner and it was a huge hit. Everyone loved the backgrounds and props. Young and old had fun getting silly and serious photos. I love the digital copy that we received and would definitely recommend it for anyone wanting to add a unique aspect to their event.
Janel D.
Brittney
I am so glad I went with Charleston Party Booths. We used their mirror booth and it was perfect!! Everyone at my wedding enjoyed the unique concept and had a great time taking photos! The gentleman who worked the booth was great as well. They are amazing and I would recommend them to anyone!
Brittney
Rachael
Charleston Party Booth was such a trooper! We rented a photo booth for our wedding reception and had it located on a porch outside at the venue towards the end of November. It was extremely cold, but they bared it for 3 hours. It was such a hit though! Everyone loved it and the props they brought were fantastic!
Rachael
Thank you Charleston Party Booth!
Thank you Charleston Party Booth!
Cathy provides great value and service at our all day Reading Carnival at our elementary school serving over 866 students!
J. Daffin
Allyson H.
Loved this service! They were flexible when moving them due to weather and guests loved it! Get the book with all the photos and signatures it's so special!
Allyson H.
Tifani
Charleston Party Booth provided a photo booth at our wedding that was a huge hit with all of our guests. They were a great service to work with, and I recommend them for anyone looking for a photo booth at their event.
Tifani
Anna R.
Charleston Party booth did an amazing job at my wedding. They were helpful and accomodating and it was so much fun to have them there. Our guests absolutely LOVED it! Looking for an excuse to use them again!
Anna R.
Torborg
CPB was an awesome party of my wedding! Cathy was a pleasure to work with and very professional and friendly. The attendants at the day of were very polite and helpful to my guests. I added the scrap book service and it was a great/hilarious guest sign-in book. Overall I have nothing bad to say- they were great!
Torborg
Nakeya
The service was great & very friendly staff. My guest loved the pictures. May was a very busy month and Cathy was amazing with helping me. Professionalism & prompt service was above & beyond great!
Nakeya
Kristi
Adorable! We had such a good time. Thank you so much for being there.  Everyone had great things to say about you and the magic mirror!
Thanks!
Kristi
Professional and engaging vendor
Professional and engaging vendor
Charleston Party Booth made our event great. They provided fun and relevant props, and hammed it up with the guests. I will use Charleston Party Booth for future events. I'll also recommend them to others.
Elizabeth Ramsay Dickinson
Fabulous Experience
Absolutely great company! So easy to work with and very professional! Also get images back very quick! Our guests loved it!
Kelsey G.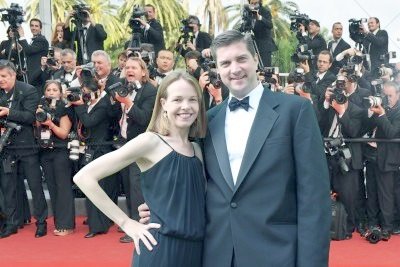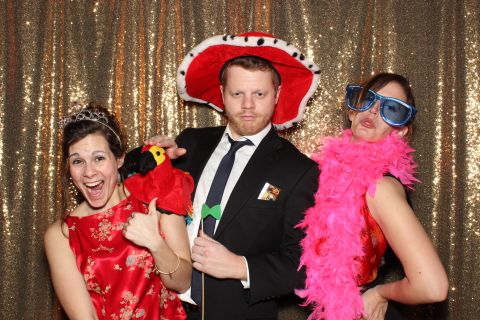 The photo booth world continues to grow and evolve and we are here to answer your questions regarding event rentals. We offer state of the art technology and the latest interactive event rental features. Our photo booths feature green screen technology, GIF capabilities, instant sharing, custom branding, slideshows and video options. Please feel free to give us a call to plan your unique rental.
Since 2011, Charleston Party Booth has proudly offered dynamic, interactive photo booths rentals. Over the years, we have continued to expand to offer leading edge technology in experiential event photo services. We are proud to be located in the beautiful city of Charleston but we also love to travel and serve cities through out South Carolina, Georgia and North Carolina.